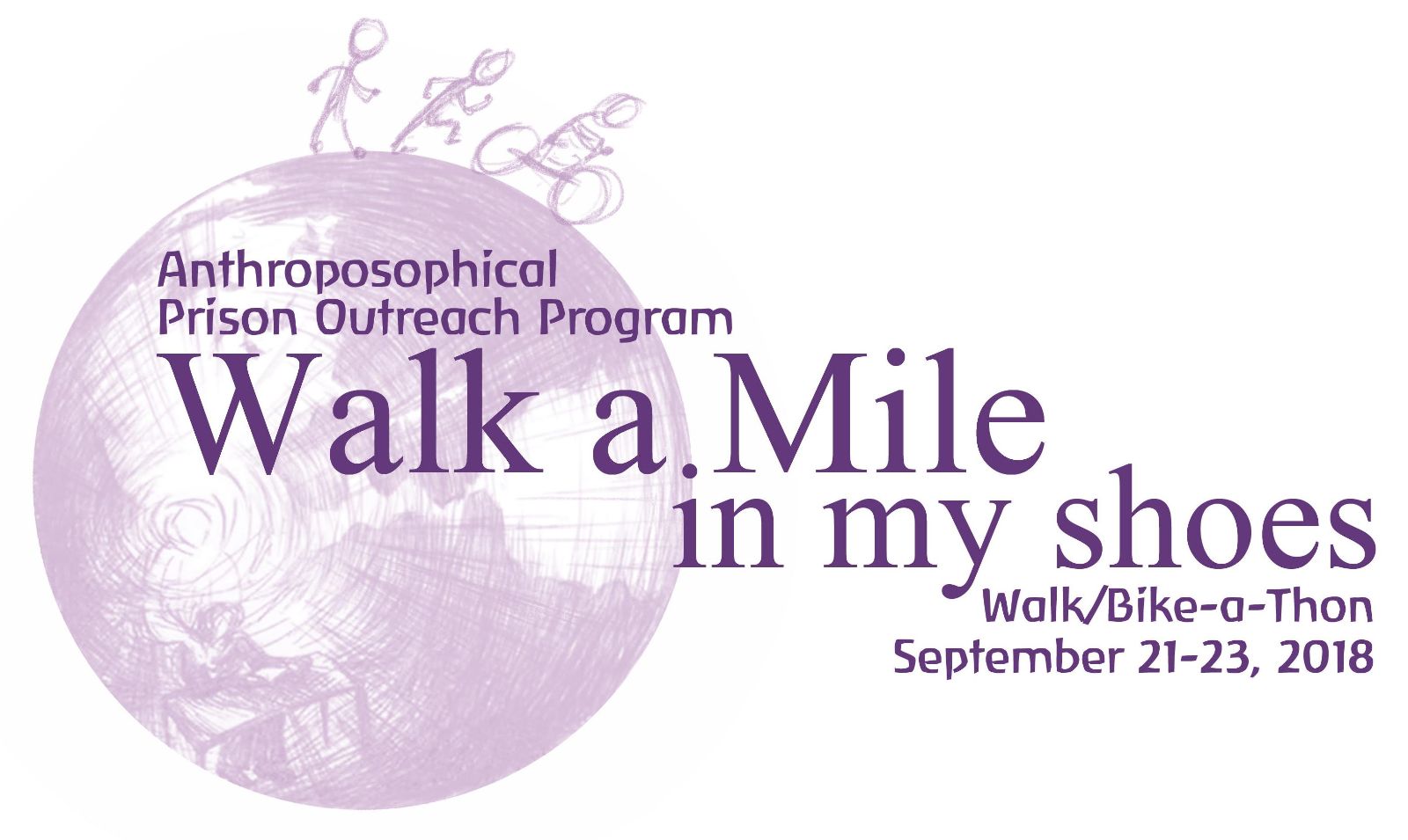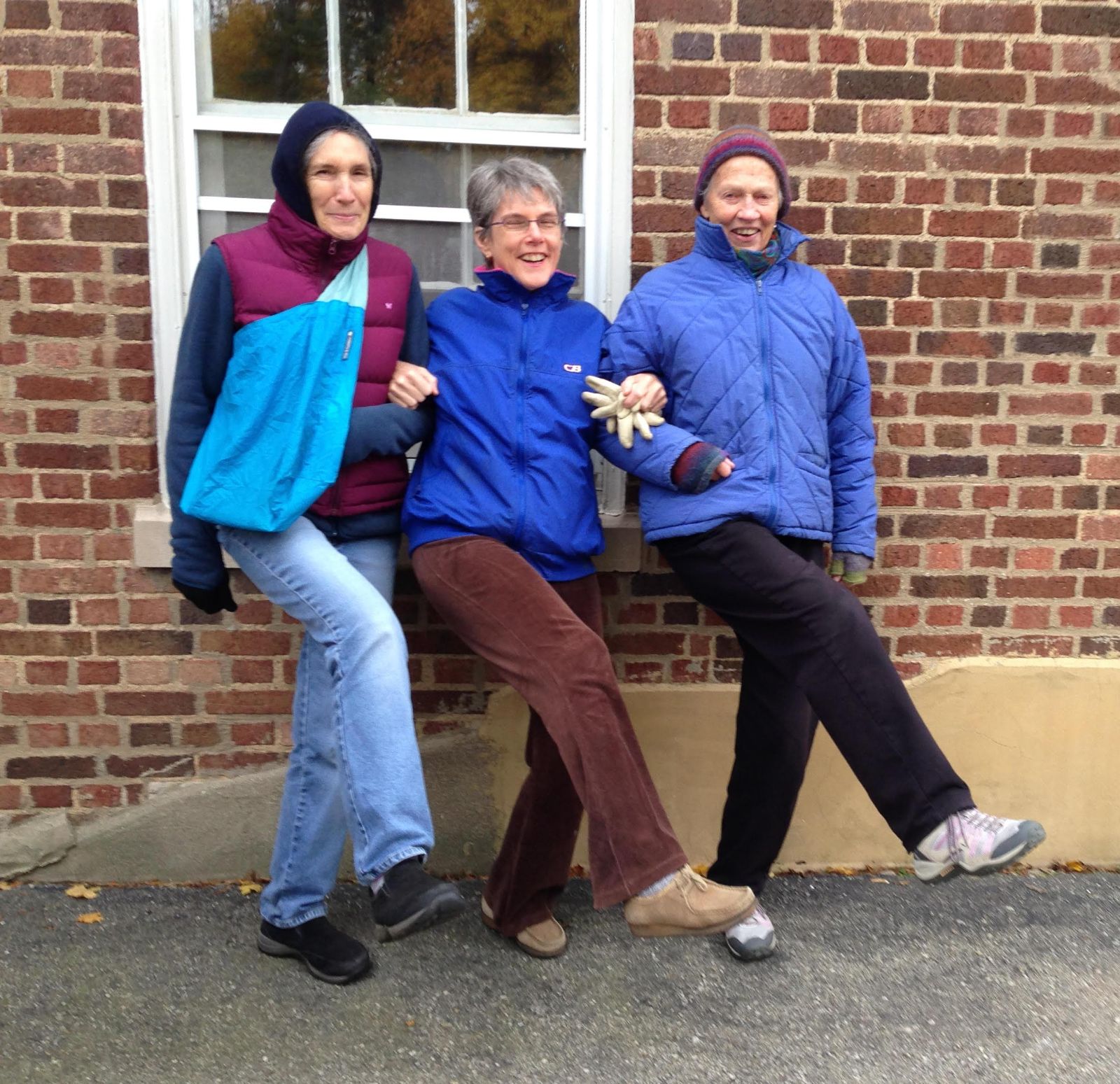 Anthroposophical Prison Outreach is holding its 6th annual walk and bike-a-thon, Walk a Mile in My Shoes, on September 21-23, 2018
Unlike most walk-a-thons, ours isn't limited to just walking, nor does it have a set course or distance. Walkers and cyclists will choose their own route wherever they like, for however many miles they choose. Volunteers can travel alone for a couple of hours a day throughout the weekend, or gather a group of friends and family and make a day of it.
Our goal this year is to raise $25,000 in support of the APO and the hundreds of individuals in prison who are studying anthroposophy and practicing spritual exercises in their restrictive and chaotic environment.
Your participation makes a difference in the lives of incarcerated individuals around the country, and we invite you to help us achieve our goal!
There are several ways you can participate:
Whichever way you choose to give, all contributions will directly support the work of the APO.
We on the "outside" enjoy the wonderful gift of freedom of movement. The prisoners who participate in APO do not share this freedom. They do, however, share the freedom of movement in their life of soul. Let us accompany and support them on their inner journey by thinking of them as we move through the world on their behalf.
At APO we recognize that prisoners, just like the rest of us, wonder about the meaning of life, and hunger for reason and harmony in their lives.
APO brings self-rehabilitation services to incarcerated individuals, and gives hope to those who earnestly want to change their lives. We aim to provide the vehicle for deeper understanding and meaningful reflection on one's own biography while incarcerated. We encourage inmates to take responsibility for their lives through exercises, meditative techniques, self-help books of a spiritual nature, mentorship, and correspondence courses. This work affects prisoners deeply and makes a lasting difference in their lives. Our services are free of charge to prisoners, and are practical and inclusive in nature, multicultural in outlook, community based, and respectful of all life.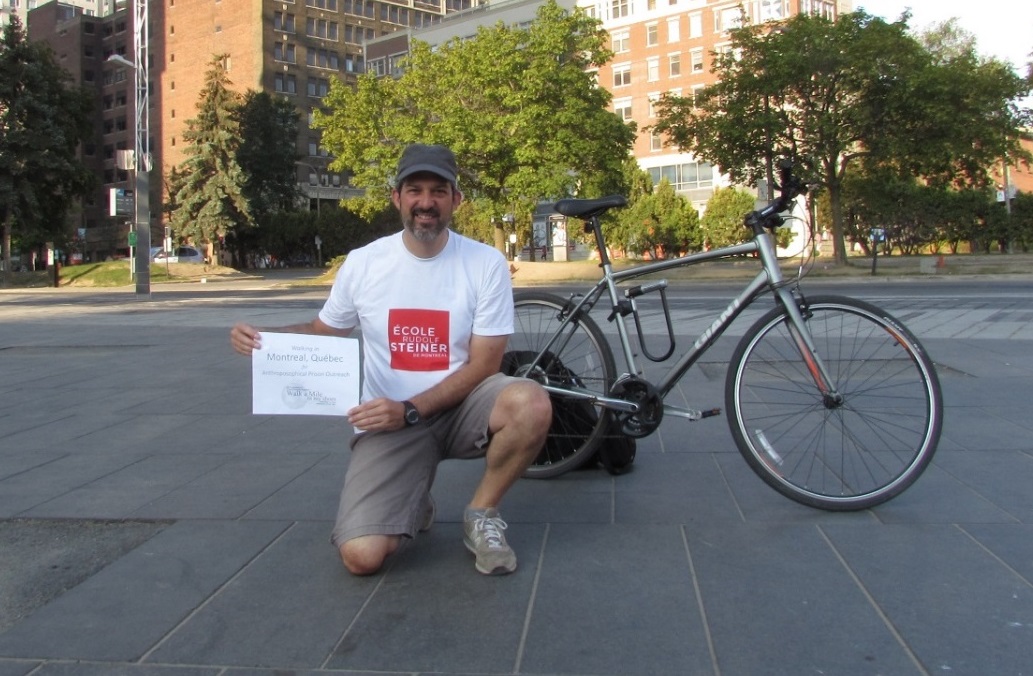 Thanks for sponsoring a walker or biker, and helping the Anthroposophical Prison Outreach program to continue its important work of serving prisoners around the country.
Follow this link to make a general gift to the 2018 walk-a-thon. Your participation, generosity, and interest make a world of difference!
Anthroposophical Prison Outreach is a program of the Anthroposophical Society in America, a 501(c)(3) organization. Gifts are tax deductible as allowed by law. If you would like to send a check or money order, please note who you are sponsoring and send it to the Anthroposophical Society, 1923 Geddes Ave, Ann Arbor, MI 48101.
For more information about this event or about the Anthroposophical Prison Outreach program, contact Kathy Serafin at kathys@anthroposophy.org or (734) 662-9355.
Thank you for your support and interest!