APO provides men and women who are in prison with meditation and self-development study material and newsletters, bringing change into their lives. Your donation makes a big difference in the world. Thank you!!!
Where will this walk-a-thon be held? It's everywhere! This is a nationwide event with no set course. Walkers and cyclists can participate wherever they want, with whomever they want.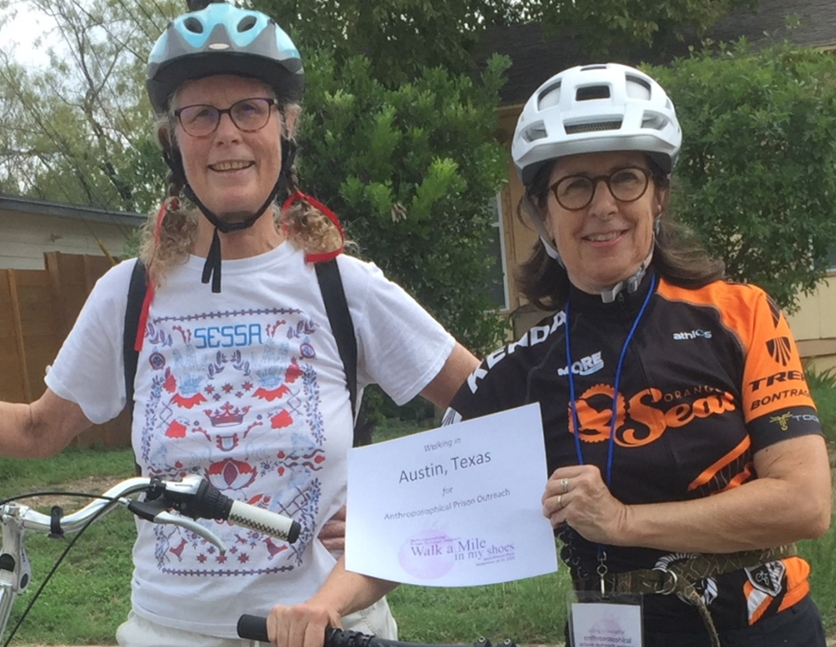 Thanks for helping Anthroposophical Prison Outreach to continue its important work in serving prisoners around the country.
This year we intend to raise $40,000 in support of the work of the APO and the hundreds of prisoners around the country whose lives we touch, with inspiration and support on their inner spiritual journey.
Follow this link to learn more about the APO and this campaign. Your support makes a difference!
APO brings the opportunity for self-rehabilitation and hope to incarcerated individuals. We encourage inmates to take responsibility for their lives through teaching exercises, meditative techniques, books of a spiritual nature, mentorship, and correspondence courses.
Thank you for your help!
Anthroposophical Prison Outreach is a program of the Anthroposophical Society in America, a 501(c)(3) non-profit organization. Gifts are tax deductible to the maximum allowed by law.