Make a Gift to the Rudolf Steiner Library
Click on this link to make a secure, online donation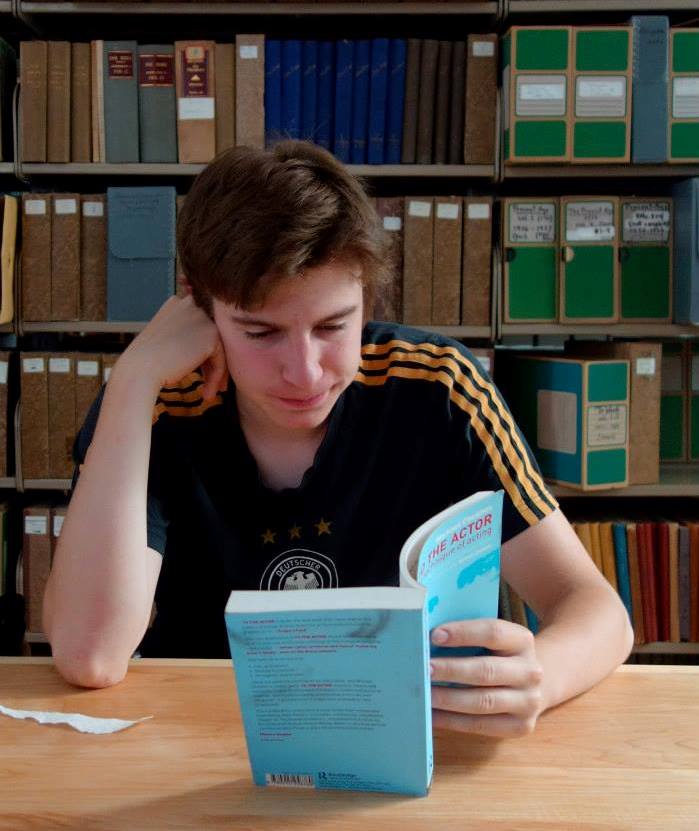 "With what forces are we working when we care for these old books and the space that now houses them? There is an amazing archive of writings in the library, the documented heritage of our movement, and it must be living."
~ Olivia Hannah, July 2014 library work week participant
The Rudolf Steiner Library is the national library of the Anthroposophical Society in America. It holds a collection of over 27,000 volumes, including periodicals, individual lectures, DVDs, and more. It represents the largest English-language collection of works by Rudolf Steiner and other anthroposophical writers in the world.
Materials are available for loan by mail or in person for individuals living in the United States. The library is currently exploring options for digitization, which will greatly increase access to the collection. The library also provides study opportunities, book reviews and brief annotations on new books to the Society's publication being human, and offers a monthly e-newsletter.
The library is located at 351 Fairview Avenue, #610, Hudson, NY, and is open for lending via curbside and mailing services. Like us on Facebook for current information.
Your gifts directly support the operations of the library, the care, repair and growth of the colllection, and increased access and significance into the future. They are in addition to funds provided through the operating budget of the Anthroposophical Society.
Join us in bringing care and renewal to this most precious resource, so that it may become the seed for a new flowering of the living study of anthroposophy.
Giving is easy! Just click on this link and use our secure, online donation form or call the Anthroposophical Society at 734-662-9355. Contributions are tax-deductible as allowed by law.
For further information about lending, research and other library services visit us here, call 518-944-7007 or email rsteinerlibrary@gmail.com
If you have questions about making a gift, please contact Deb Abrahams-Dematte, Director of Development at deb@anthroposophy.org.
Thank you for your support!