Sophia Rising! Conference
04/21/2022 07:00 PM - 04/24/2022 01:00 PM MT
Description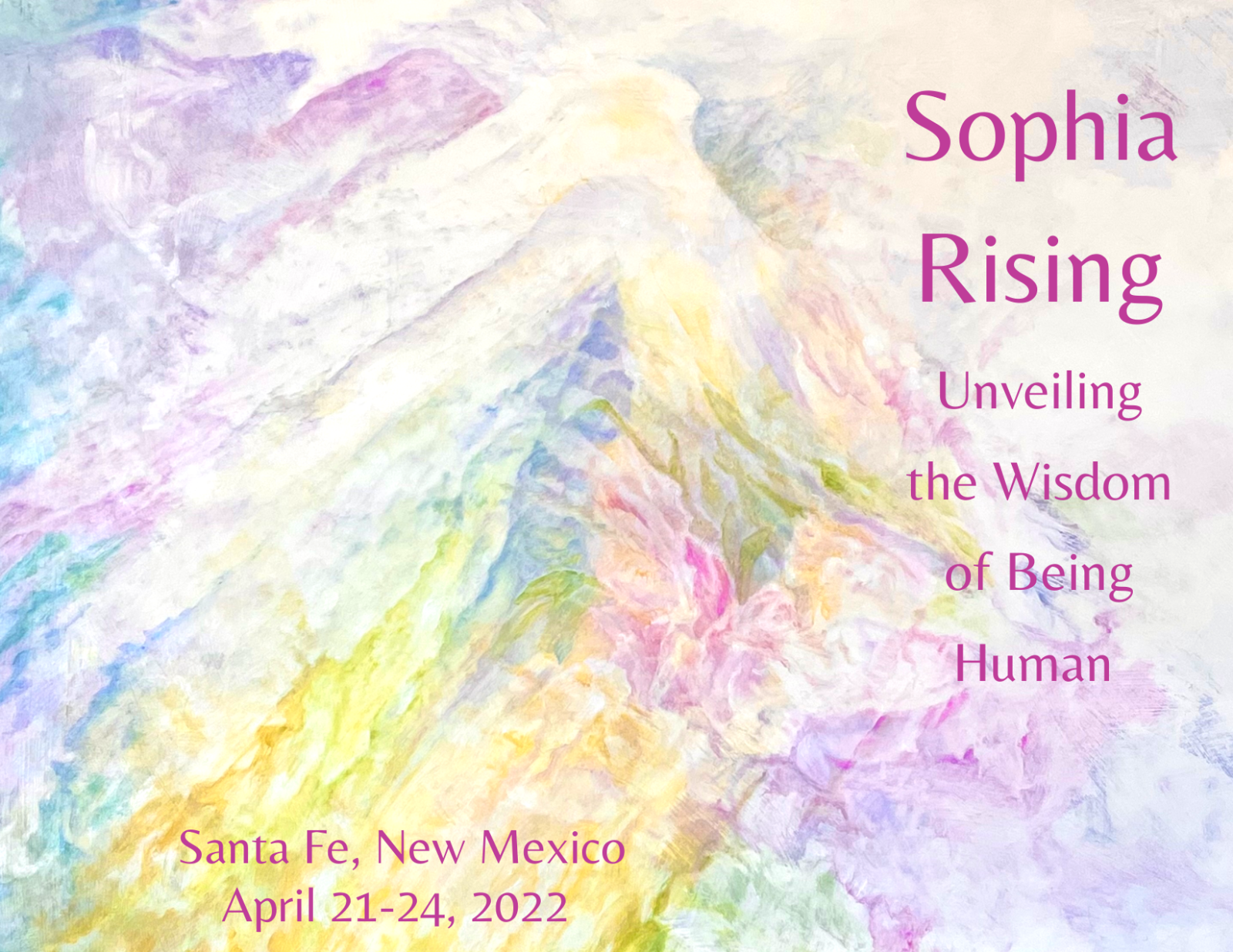 The Anthroposophical Society in America presents
Sophia Rising: Unveiling the Wisdom of Being Human
Santa Fe, New Mexico ~ April 21-24, 2022
Hotel Santa Fe Hacienda and Spa
In-person registration is closed but CLICK HERE TO REGISTER FOR LIVESTREAM + RECORDINGS!
---
Join us in New Mexico, the 'land of enchantment', resonant with light ether and deep history, as we enliven Sophia. Join together in community as Sophia emerges and rises in her many facets and expressions- past, present, and future.
You will be an active participant in this gathering that will engage storytelling and biography, art and color, eurythmy and movement, singing and speech, with offerings from speakers Carrie Schuchardt, Mary Stewart Adams, Hazel Archer-Ginsberg, Stephanie Georgieff, and more.
Come and experience Sophia Rising as we honor the elements, the landscape, and each other.
---
VENUE & TRAVEL
Our gathering will take place at the lovely Native American-owned Hotel Santa Fe. We recommend you book your stay with the hotel to create a connected communal atmosphere for our gathering. The hotel has a full restaurant, pool, hot tub, and spa, as well as kivas and cozy sitting areas. Please call or email to make reservations with our special room rate for suites at $179/night. Each suite includes a refrigerator, microwave and sitting area. So much of what Santa Fe has to offer is within walking distance from the hotel.
HOW TO BOOK: Email stay@hotelsantafe.com or call reservations at 877-259-3409
**Ask for ASA Gathering to book with our special rate of $179/night for a suite. **
Registrants will receive suggested activities from our local organizers to explore in Santa Fe before or after our gathering. Extending your stay? The special ASA hotel rate is available for 3 days prior to and 3 days after the ASA gathering.
AIR TRAVEL: Fly to Albuquerque or Santa Fe (note that flights are more limited and subject to the weather as Santa Fe is a small airport.)
There is a shuttle from Albuquerque to Santa Fe or car rentals available. Uber or Lyft is available if you fly into Santa Fe.
HOTEL and VENUE ADDRESS:
1501 Paseo de Peralta
Santa Fe, NM 87501
Phone: (877) 259-3409
---
TICKETS
The ticket price includes access to all conference activities, snacks, coffee/tea and beverages, dessert reception Thursday, dinner Friday, lunch Saturday and brunch on Sunday.
No refunds after March 21, 2022
STANDARD TICKET (After 2/26): $350
SUPPORTER TICKET: $425
YOUTH TICKET: $225
REGISTRATION NOW CLOSED
Click here to register for Livestreaming + Recordings
---
SCHEDULE
(subject to minor changes)

THURSDAY, April 21
7 pm Gathering Together - Dessert Reception
7:30- 8:30 pm ArtActs: Past – Present – Future
Eurythmy with Maria Ver Eecke, Singing with Jill McCormick, Call & Response with Lisa Dalton
FRIDAY, April 22
Explore Santa Fe on your own and continued arrivals
1:00 - 2:30 pm OPENING
Welcome with Tess Parker
Spirit of Place with Micky Leach
Weaving Earth with Angela Foster & Friends
Foundation Stone Meditation with Christine Burke
2:30-3:00pm Snack Break
3:00- 3:10 pm HeartMath with Michele Mariscal
3:10 - 4:30pm Encountering the Celestial Goddess Anthroposophia
with Mary Stewart Adams
4:30-4:45 pm Break
4:45- 6:00 pm Weaving Air ArtActs
Eurythmy with Maria Ver Eecke, Singing with Jill McCormick, Call & Response with Lisa Dalton
6:00-7:30 pm Dinner Together
7:30 pm Fireside Chats Breakout circles led by friends and organizers
8:30 pm Stargazing with Mary Stewart Adams

SATURDAY, April 23
Breakfast - On your own
8:30 - 9:30 am Weaving Ether
Eurythmy with Maria Ver Eecke, Singing with Jill McCormick
9:30 – 10:00 am Snack Break
10:00 -11:15 am The Virgin of Guadalupe: Sophia Rising in the Americas
with Stephanie Georgieff

The Virgin of Guadalupe is one of the first recorded apparitions in the Americas. Revealing herself to a Nahuatl Native and ultimately to the Bishop of New Spain and his entourage in December of 1531, this image has continued to inspire countless souls for nearly 500 years. The symbolism and timing of her appearance presents deep mysteries for our age, and points to the ultimate Sophianic impulse for the present and future of Humanity.

11:30 - 12:30 pm Weaving Stories with Tess Parker
12:30 - 2:00 pm Lunch Together
2:00 – 4:00 pm Anthroposophia: Our Alchemical Soul Journey - A Union of Wisdom and Love
4:00 – 4:30 pm Break
4:30 – 5:30 pm Weaving Color Invoking Natura: Sensing the Cosmic
within the Earthly Pastels with Helen-Ann Ireland
5:30 – 6:00 pm Weaving Stories with Tess Parker
6:00 pm Dinner - On your own
8:00-9:30 pm Weaving Community Sophia Rising Sharing Stage
Hosted by Lucien Dante Lazar and Ultra-Violet Archer
SUNDAY, April 24
8:00 - 9:00 am Weaving Light Bathe in the Natural Warmth and Harmony
of the Metal Gold with Helena Hurrell & Lisa Edge
A metal color light therapy experience
inspired by the glass windows at the Goetheanum
9:00-9:15 am HeartMath with Michele Mariscal
9:15-10:30 am Weaving Fire with Carrie Schuchardt
10:30 - 12:00pm Brunch Together
12:00-1:00 pm Weaving Water & Wholeness Closing and Water Ritual with Joyce Reilly & Angela Foster

See you Santa Fe!
---
PRESENTERS AND GUIDES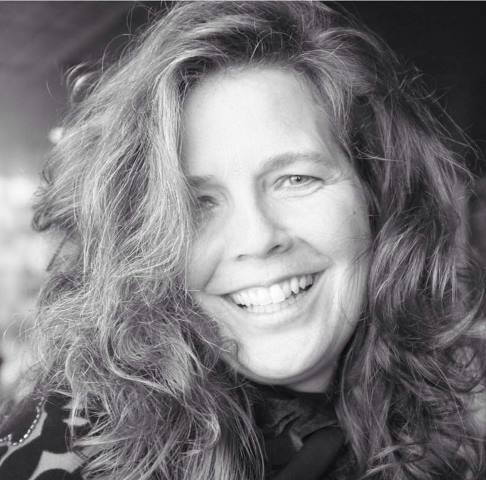 Mary Stewart Adams is a Star Lore Historian and host of website and weekly public radio program and podcast "The Storyteller's Night Sky". Through her research in spiritual science and her education in literary arts, Mary has developed a unique, humanities-based approach to understanding our relationship with the stars. Her work is further augmented by an extensive knowledge of ancient mythologies and fairy tales, which she relates to the research and ideas of contemporary astronomy in order to understand the new star wisdom of astrosophy.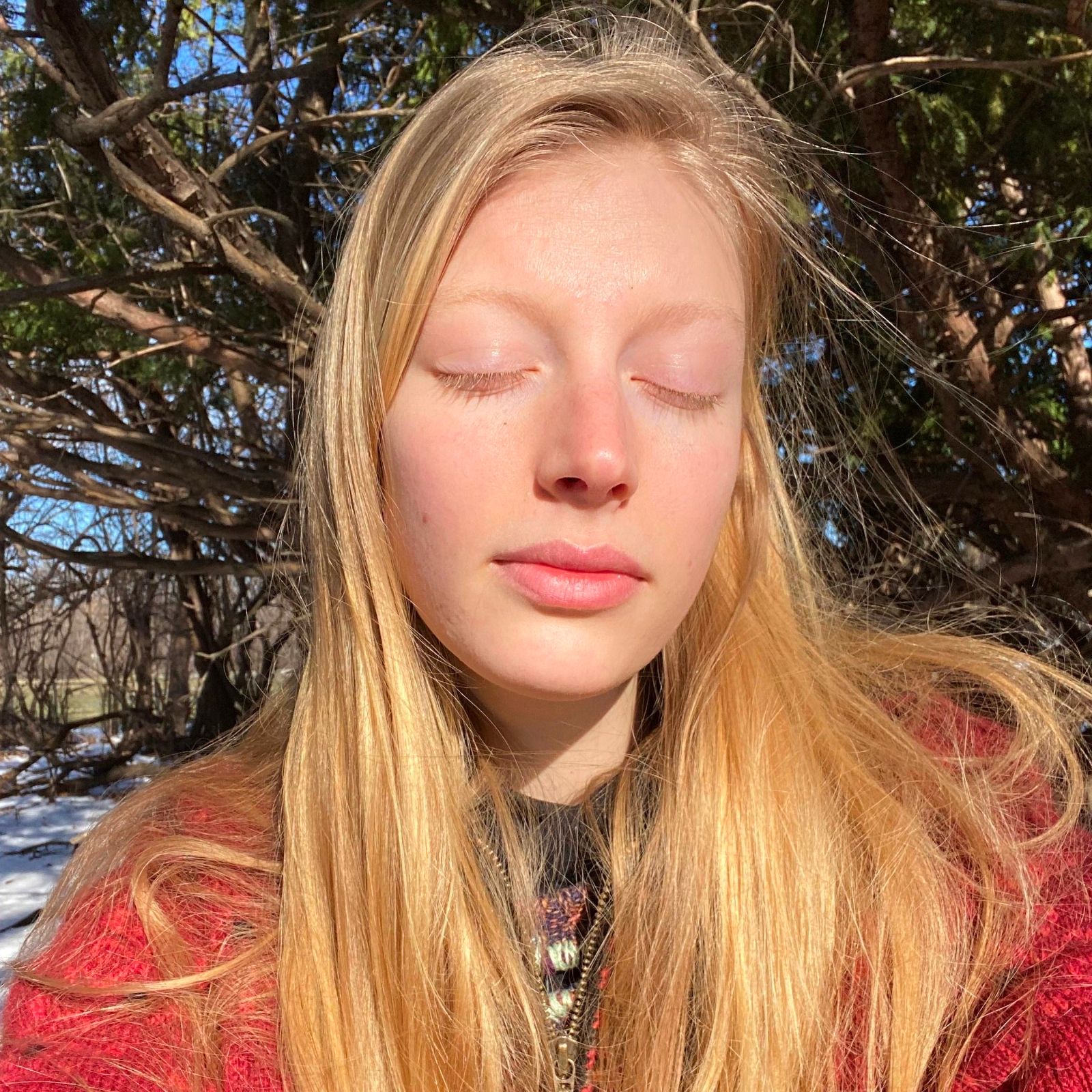 Ultra-Violet Archer is a singer and songwriter striving to use music as a tool for storytelling, healing and transformation. Her songs invite people to honor the parts of themselves they feel but can't yet put into words. After studying at Oberlin College and Conservatory, she spent a year in Sweden at the International Youth Initiative Program, and is now continuing her studies in her hometown at Columbia College of Chicago's 'Contemporary, Urban and Popular Music' program. Click here to find the links to listen to her music.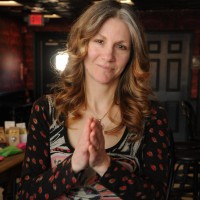 Hazel Archer-Ginsberg – Founder of Reverse Ritual: Understanding Anthroposophy through the Rhythms of the Year and the 'I Think Speech' Podcast. Trans-denominational minister, essayist, lecturer, poet, anthroposopher. Hazel is Cultural Events and Festivals Coordinator of the Chicago Rudolf Steiner Branch, and the Central Regional Council representative on the General Council of the Anthroposophical Society in America. Past Video Recordings.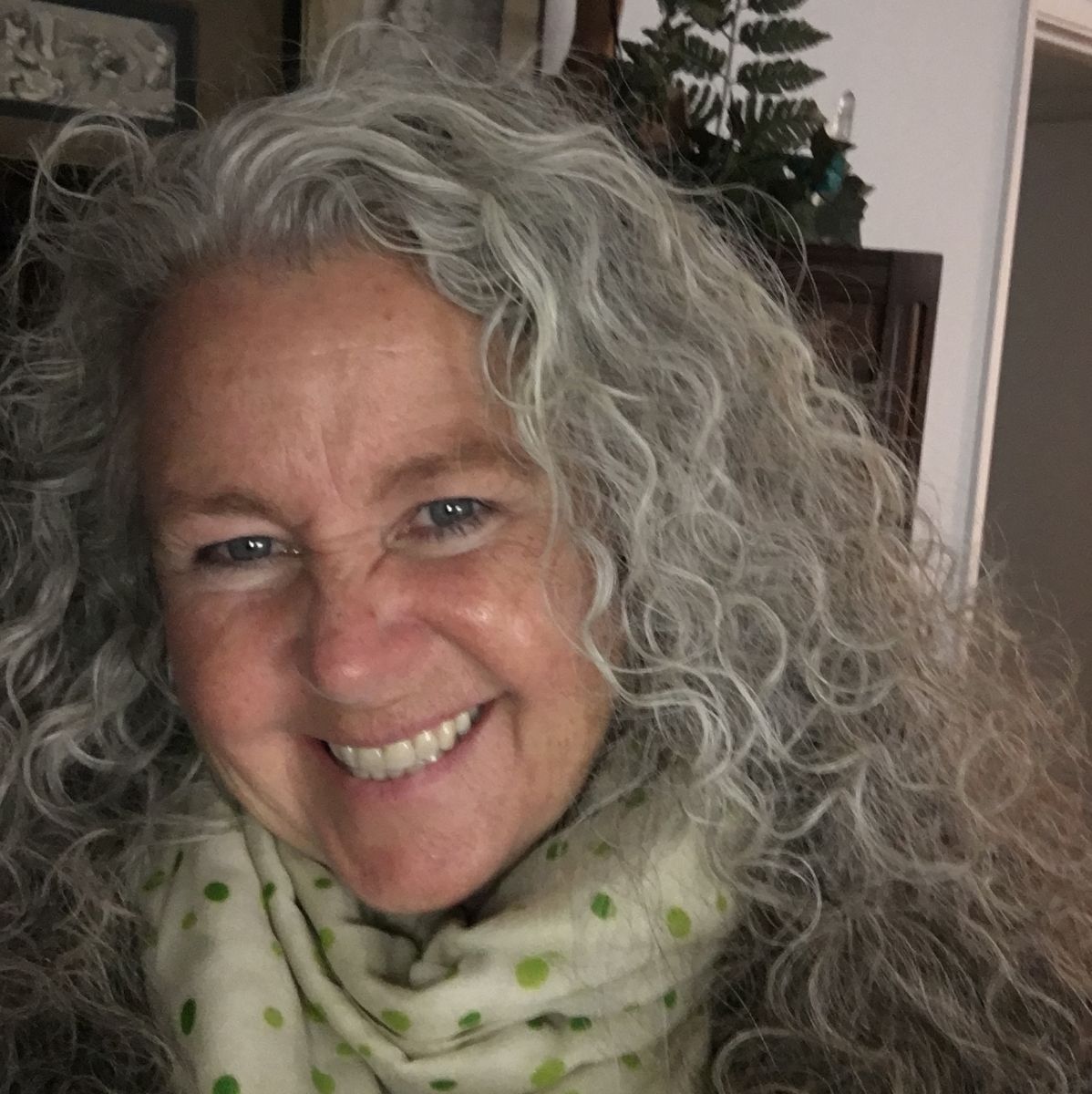 Christine Burke teaches Communication Studies at her local college and travels to conferences, Waldorf schoosl, teacher trainings, and Christian Communities throughout the world to teach speech and drama, and lead groups on a variety of themes. She leads meditations and speech workshops online, and serves on local boards to continue her passion for fostering the art of community, exploring the many paths of the "art of the future" -- as Rudolf Steiner called it -- alongside her longtime passion of discovery in the sacred realm of the Word. Christine is the Western Regional Council representative on the General Council of the Anthroposophical Society in America.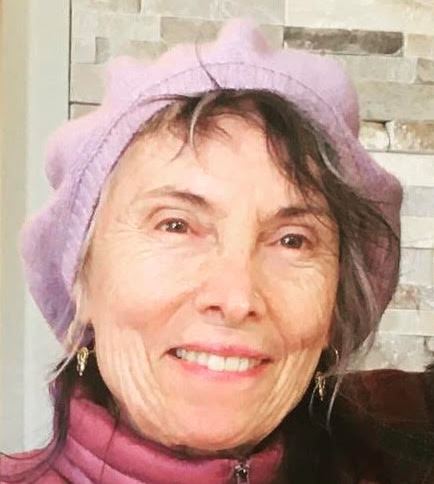 Eyahnna DalBo (artist of the Sophia Rising painting) came to anthroposophy 30 years ago when her daughter attended a Waldorf school. Her studies include an undergraduate degree in fine art and graduate work in psychology using the arts for healing. In her private practice, she developed various energetic modalities. Her experience with subtle energy fields gave her the opportunity to teach and take part in designing a curriculum for a 2-year program focusing on energy healing. As a consultant, Eyahnna initiated numerous therapeutic programs to assist in pioneering the field of art therapy. Through the gift of an apprenticeship with indigenous people she is able to bring their practices and ceremonies to what she offers, deepening her ability to be of service. As an artist, she continues to utilize the spoken word, movement, sound, and visual imagery to honor and create a field that fosters awareness, growth, and transformation.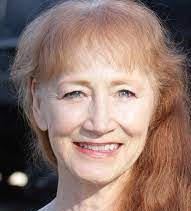 Lisa Dalton is a master teacher of Michael Chekhov's approach to performing arts and a member of the ASA since 1995. She is on the Central Regional Council and was part of the planning committee for the 2021 ASA AGM: Building of the Heart conference. Lisa's introduction to anthroposophy began in the early 1980's, exploring, with Ted Pugh, the Michael Chekhov Technique at the Rudolf Steiner High School in Manhattan. There, beside fellow artists the seeds of an anthroposophical karma were fertilized, with her love of eurythmy and spatial dynamics.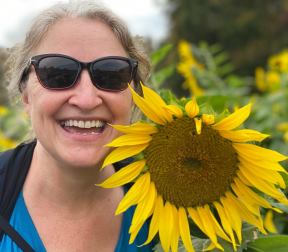 Angela Foster has been an active student of anthroposophy since 2008. After growing up in Texas, Angela is now embracing life in Atlanta, Georgia as an artist, teacher, and mom of two daughters, shepherd to two mini sheep. As a conscious practitioner of "beginner's mind", Angela has completed programs in foundation studies in anthroposophy numerous times and is currently enrolled in Foundation Studies in Goethean Science through the Nature Institute. She and her husband manage the Anthroposophical Resource Center (ARC), an initiative in Decatur, Georgia that offers space for community events and serves as a little house for Anthroposophia.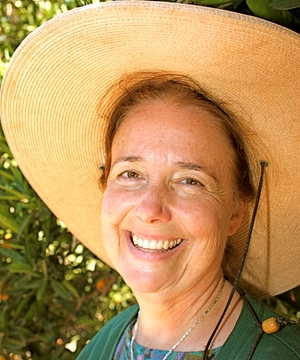 Stephanie Georgieff, MS is an author, podcaster and pilgrim. Residing mostly in the Northern Hemisphere, she has written several books on The Divine Feminine as presented through the genre of The Black Madonna, The Virgin of Guadalupe, and The Divine Sophia. She has spoken at conferences and venues throughout North America, the United Kingdom and Europe. The Black Madonna Speaks is her latest endeavor, a weekly podcast exploring the mysteries of The Black Madonna from an anthroposophical and esoteric Christian perspective, along with artists, poets, authors and scholars on the subject.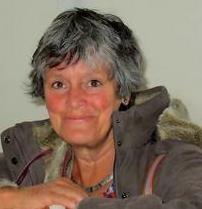 Helena Hurrell joyfully met anthroposophy in San Fransisco in 1977 and has been working with individuals and groups as a Waldorf educator since 1981.Throughout her life she has trained to become a therapist while living in Australia, the UK and North America. She is currently in private practice in Colorado blending the therapeutic work she offers through her love of color as an Art and Metal Color Light Glass Therapist trained in the UK and Germany. Both of these trainings are certified by the Medical Section at the Goetheanum. Metal Color Light Therapy is a relatively new initiative originated by the late Marianne Altmaier who developed this therapy and training out of her deep interest in and knowledge of the Goetheanum windows in Dornach. Click here for Helena's website, Helios Center.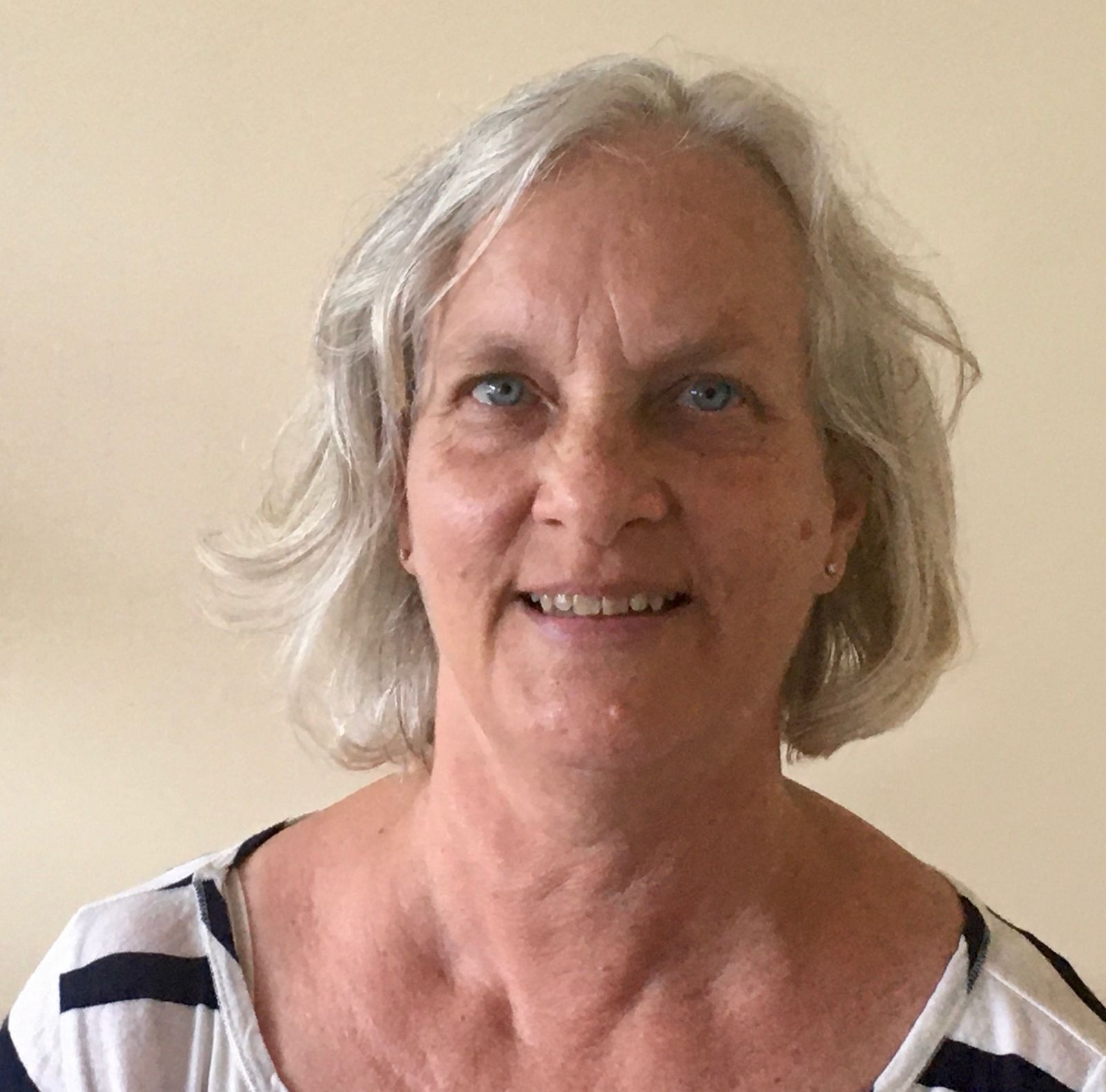 Helen-Ann Ireland has been involved in anthroposophical studies for over 30 years as a Waldorf teacher, member of the School for Spiritual Science, Class holder, and now as Chair of General Council of the Anthroposophical Society of America. She holds a EdD in elementary education and currently works at the Maine Coast Waldorf School. Helen-Ann holds a special interest in the area of the Divine Feminine and the Being of Sophia.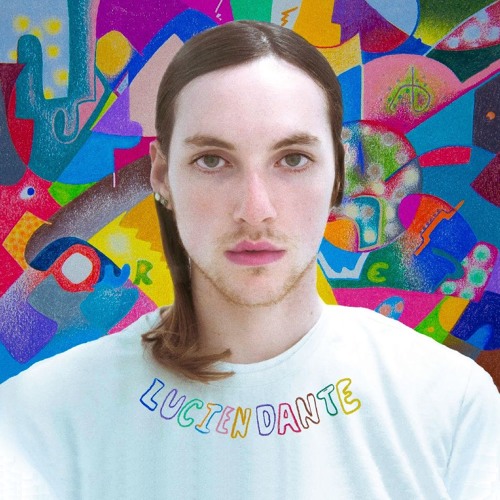 Lucien Dante Lazar is an interdisciplinary artist whose praxis is founded in the intersections of art, science, and spirituality. He received his BA from Bard College, his MFA from California College of the Arts, and is currently working on his PhD in the Philosophy, Cosmology and Consciousness program at California Institute of Integral Studies. His dissertation will concern the pedagogy of spiritual development through the diversity of the arts.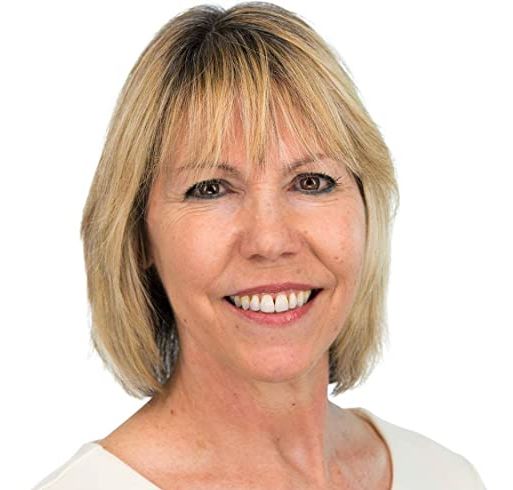 Michele Mariscal has 30 years of experience in the health and wellness field. She is a skilled facilitator in soft skills, speaker, coach, and author. She is an Advanced Grief Recovery Specialist and a Trainer and Coach with the Institute of HeartMath. She facilitates greater heart-based living for individuals and organizations. Michele is also a five-time author. Her most recent publication is Growing Through Grief – The Alchemy of Healing from Loss.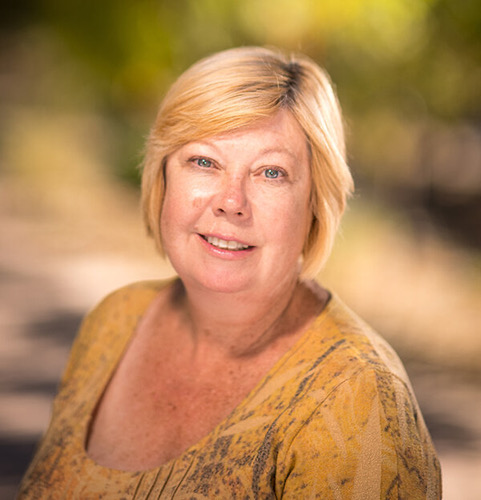 Jill McCormick grew up in Bonne Terre, Missouri. Jill decided to study therapeutic recreation at California State Northridge, and asked herself the question; "How do we develop into the human beings we eventually become?" To find out, she embarked on a long career of working with special adult populations. Working at both the Highland Hall and the Santa Monica Waldorf Schools, Jill realized that in Waldorf early childhood education, she could better answer her central life question of how people become who they are. Her family moved to Santa Fe in 1998 and started working at the Santa Fe Waldorf School. Outside of Waldorf, Jill is a tone-healer and sings with the Santa Fe Women's Ensemble.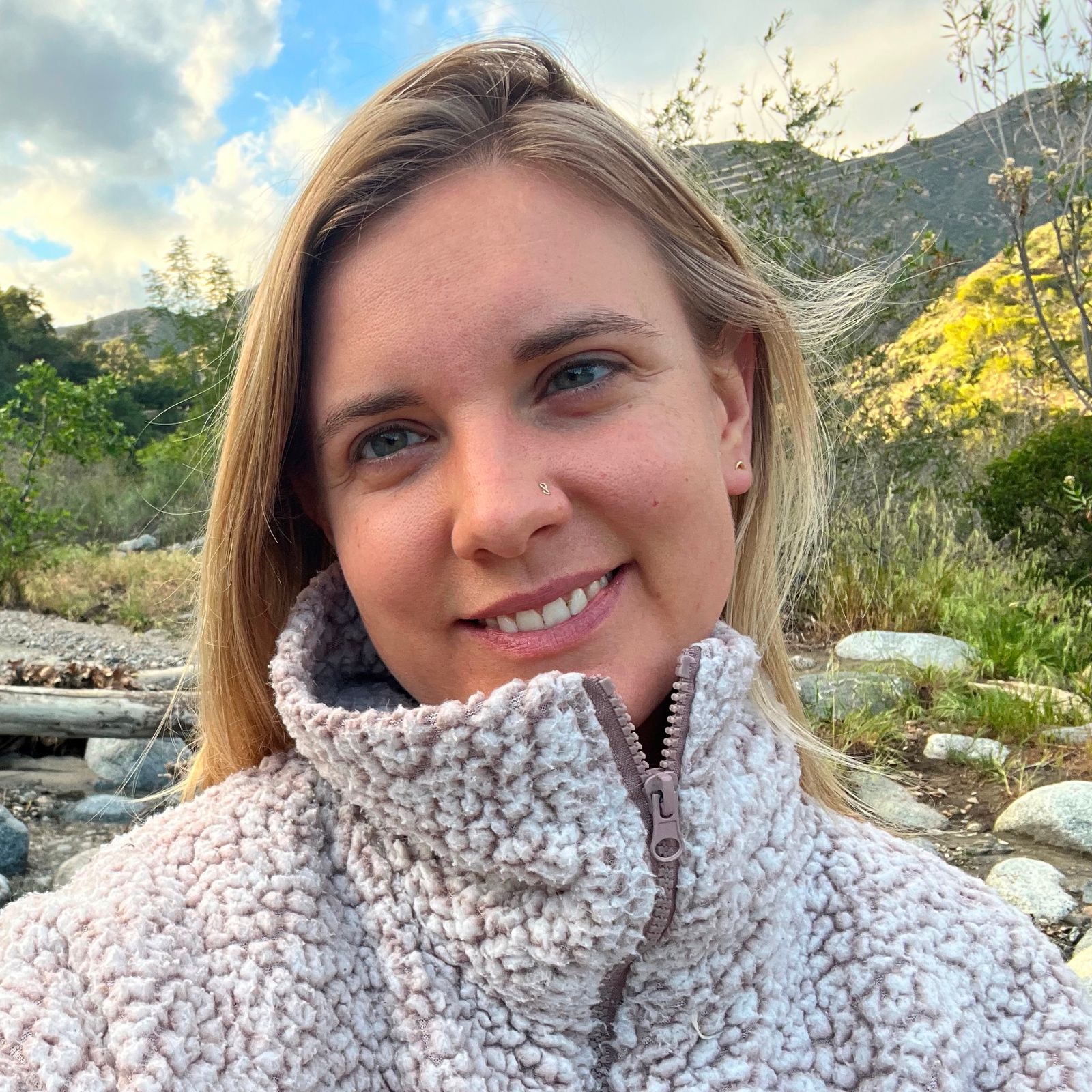 Tess Parker is the Director of Programs for the Anthroposophical Society in America, and has been committed to discovery through anthroposphy for over a decade. Prior to her director role, she spent years tending and stewarding the earth in her roles as co-founder of Common Hands Farm, a biodynamic farm in update New York. She was also the Outdoor Education teacher and Camp Director at Pasadena Waldorf School. Tess is a student and collaborator with the elemental kingdom and finds fulfillment and purpose through creating medicines, art, and ritual with plants. As an avid astrologer with an interest in astrosophy and biography work, she finds time on weekends to read and interpret birth charts for anyone seeking to understand their own individual cosmic blueprint that accompanies them through their life. You can reach out to her at tess@anthroposophy.org.


Joyce Reilly studied psychology in college and was fascinated by the idea of a therapeutic community. She has worked in Camphill for many years, and is trained as a Waldorf and Therapeutic teacher. She founded Gheel House, a therapeutic community near Kimberton Pennsylvania, still thriving after 37 years. Joyce's interests expanded to international conflict work and refugee resettlement. She works with organizations such as the Janusz Korczak Association, Karuna Peacebuilders, Kiwimbi International, Good Grief, the Worldwide Storytelling and Puppetry Association, and especially with the New York Anthroposophical Branch, and also works part-time at the local public library. Joyce is also trained in Psychosynthesis therapy and Anthroposophical psychology, and is currently practicing as a life coach and counselor.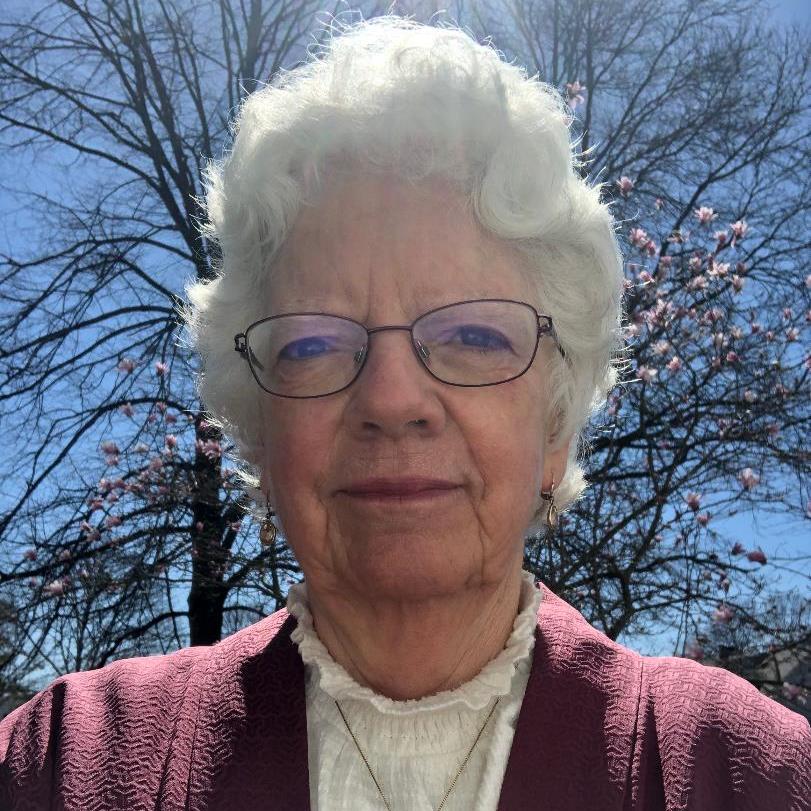 Carrie Schuchardt has lived and worked with refugees since 1980, first during her 15 years as a life-sharer at Camphill Village (Kimberton, PA) and then as co-founder and director of the House of Peace (Ipswich, MA). In 1990, together with her husband John, she established this small therapeutic community where refugees uprooted by war receive physical shelter and spiritual refuge in community with adults with special needs, who are at the core of the hospitatlity offered by the House of Peace. Carrie has been connected with the theme of Sophia throughout her many years of anthroposophical work.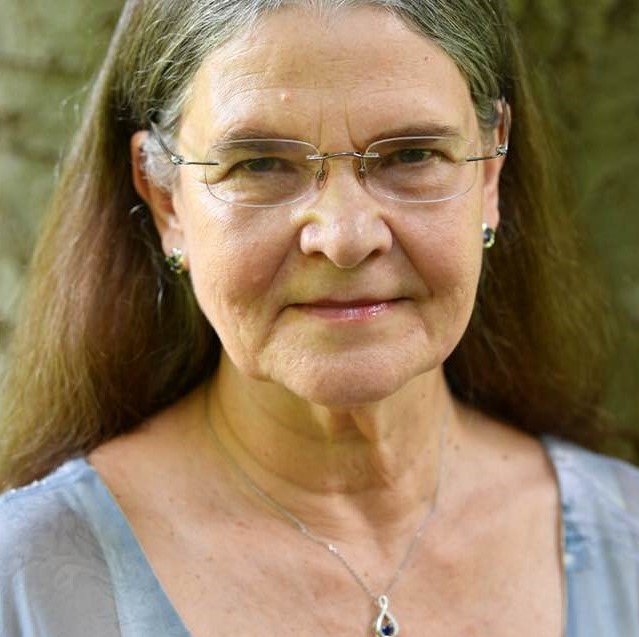 Maria Ver Eecke is presently the therapeutic eurythmist for the School of Eurythmy, Spring Valley, NY. She taught eurythmy for 40 years in Waldorf schools, a charter school, and a home-school program. Maria met anthroposophy in Maseru, Lesotho, when she was a class teacher in an English-medium preparatory school. Currently she is the editor of the newsletters for the Eurythmy Association of North America and the Association of Therapeutic Eurythmy in North America.


---
For questions or inquiries please email programs@anthroposophy.org or call the office at 734-662-9355
*No refunds after March 21, 2022