Sophia Rising Webinar
03/28/2022 04:00 PM - 04/11/2022 09:00 PM ET
Description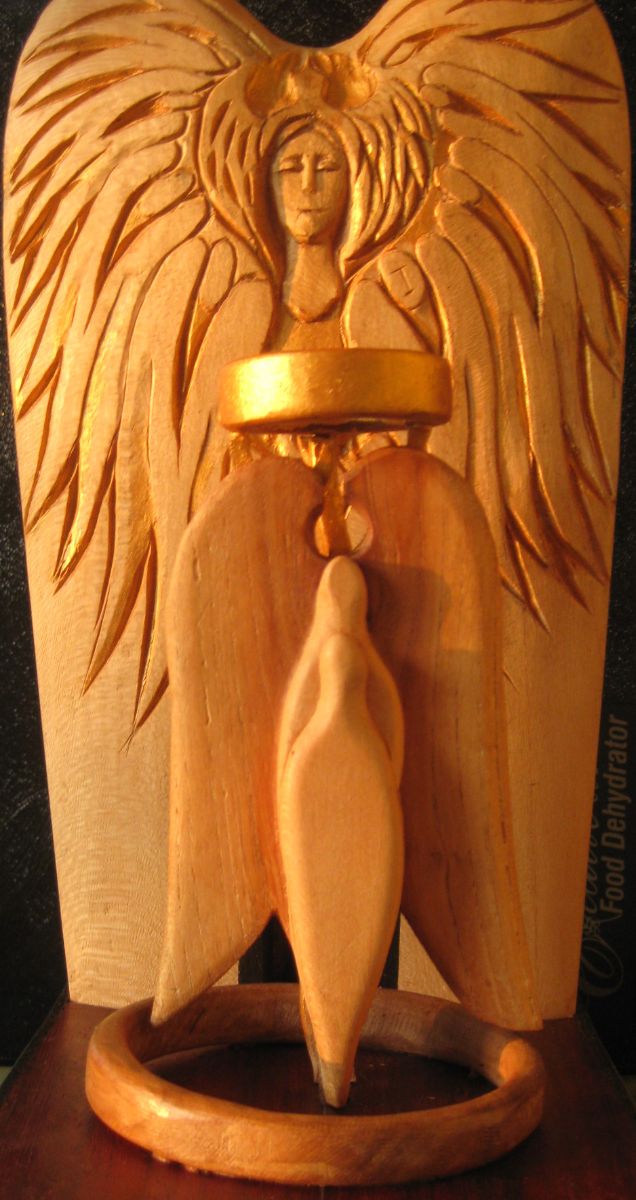 SOPHIA RISING!

~ Water, womb, silence, and mother,
the inner and subtle, soul and spirit,
mystery and secret, all try to name you. ~

- from Robert McDermott's Invocation to Sophia
A 3-Part Online Webinar Series
On March 28, April 4, and April 11, 2022
at 4pm Pacific/7pm Eastern
Join us for an exciting new online webinar series that will invoke, honor, and uplift the divine feminine, Sophia - known by many names in other cultures and streams. These sessions will weave inspiration and meaningful research from our speakers, as well as art, song, and embodiment practices from various talented facilitators. Together we will build a living imagination...rising Sophia into our collective consciousness.

This webinar series is open to all and will help us build a resonant field leading up to our in-person gathering Sophia Rising: Unveiling the Wisdom of Being Human in Santa Fe, NM on April 21-24, 2022. It is also intended to be a way to engage those who cannot attend this in-person gathering. Whether you are able to attend the Sophia Rising conference in Santa Fe or not, we hope you will join us! This webinar series will be online through zoom and recorded for all participants.
Schedule and Content
All presentations are at 4 pm Pacific / 7 pm Eastern for 90 minutes and will be recorded.

March 28 ~ Opening
Robert McDermott - Sophia According to Rudolf Steiner and Others
& The Circle's Edge, Michele Mariscal, and Angela Foster
Opening Song with Ultra-Violet Archer
Images of Sophia - Angela Foster and many voices
Sophia according to Rudolf Steiner and Others - Robert McDermott
Sharing his years of research and study for
Steiner and Kindred Spirits
, Robert will help us orient the nature of Anthroposophia within the Divine Sophia. He will share his personal experience working through the Sophianic process of bringing
Philo-Sophia: Wisdom Goddess Traditions
into being during the current global and cultural transformation.
Enliven the Sophia Within - Michele Mariscal
Awaken to the search for the New Isis in daily life. Enliven this search through movement that embodies this experience.

April 4 ~ Svava Carlsen - Sophia; The Fountain of Human Love and Understanding
Svava will lead the space, exploring the margins of soul and body through observation and dialogue.
"As the God-created soul is naturally predisposed to human understanding and human love, why are these qualities not active as a matter of course in the social order?"
- Rudolf Steiner, "Harmony of the Creative Word"

April 11 ~ Dennis Klocek - Sophia Becomes Natura
& Angela Foster- Conscious Creativity with Soil and Water
Dennis will lead us in his presentation "Sophia Become Natura". Note that the beautiful sculpture depicted in the webinar photo is by Dennis Klocek.
Conscious Creativity with Soil and Water: What happens when we mix a little bit of earth and a little bit of water? You don't have to get dirty to play with the elements! Angela will lead us through a playful process of drawing and painting with soil. The only supplies you need are right outside your door.
REGISTRATION
Regular Rate: $45
Youth and Equity Rate: $30
Supporter Level: $60
---

Svava Carlsen is a long-time researcher and student of Gnostic Wisdom and early Christian mystery. Her work in this field has inspired her path to help uncover the feminine voices in the gospels. Recently she was asked to do research for an upcoming four-volume "The Gospel of John Restored and Translated".
Svava has a B.A. in philosophy and is currently working on completing courses in the Aramaic language with the Syriac Institute as well as training to become an ordained minister to continue her path of devotion towards truth, beauty, and goodness.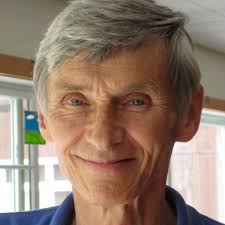 Dennis Klocek is an artist, scientist, teacher, researcher, gardener, and alchemist living in Sacramento, California. Dennis' work focuses on soul work, meditation, consciousness and physiology, biodynamic gardening, weather, and teaching.
Over the last 50 years, Dennis has been observing, studying, experimenting, and meditating on the forces of the natural world and the role of the human in it. Using symbols, patterns, and rhythms to see past the surface into the living processes that guide life, Dennis is building bridges between the ancient alchemists and modern science and medicine.
In the process, he has written, recorded, saved, and shared an extensive library of books, articles, essays, lectures, mandalas, diagrams, and images. Over the last few years, in collaboration with his son Ben Klocek, he has been organizing, rewriting, and clarifying this body of work into the School of Soil, Soul, and Spirit.

Robert McDermott, currently President Emeritus and Professor, California Institute of Integral Studies (San Francisco), was president of the Rudolf Steiner Institute for a dozen years. A prolific writer and editor, he is the author of Steiner and Kindred Spirits (2015) and The New Essential Steiner (2009). He brings warmth, humor and deep insights to the study of anthroposophy. His recent work on Sophia, is entitled Philo-Sophia: Wisdom Goddess traditions and is co-edited with Debashish Banerji. See work by Robert Philo-Sophia: Wisdom Goddess Traditions and Steiner and Kindred Spirits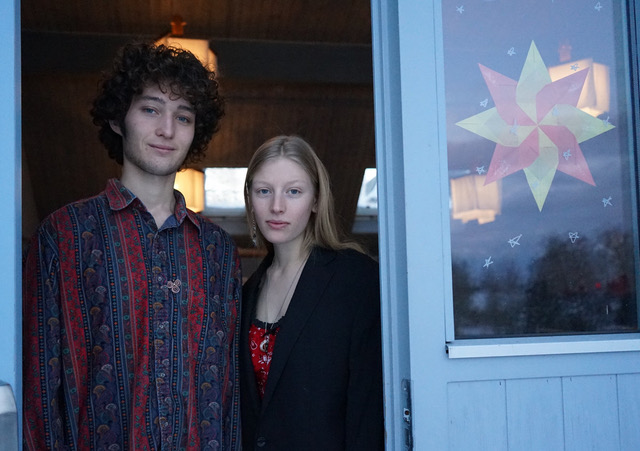 Ultra-Violet Archer & Morgan Vallat of Circle's Edge
Ultra- Songwriter and Music Producer, exploring music as a tool for healing and storytelling. Currently studying at the International Youth Initiative Program in Sweden. After two years at Oberlin College and Conservatory, I will be transferring to Columbia College of Chicago's 'Contemporary, Urban and Popular Music' program this fall. Click here to find the links to my original releases and YouTube channel. I also sing and produce for the band Circle's Edge. When I'm not making music, you can find me foraging for edible plants, reading fantasy novels, or hosting women's circles!
Morgan - Born and raised in San Fransisco, Morgan Vallat began playing classical guitar at a young age, and went on to study at the San Fransisco and Oberlin Conservatories of Music. Morgan plays classical, jazz, blues, and his own original pieces, and is also the co-creator of the group 'Circle's Edge'. After a year spent in Sweden at the International Youth Initiative Program, Morgan now calls Chicago home. If you live in Chicago and are interested in guitar lessons, you can reach out to him at morganguitarlessons@gmail.com


Angela Foster

is an artist, teacher, mom to two daughters, and shepherd to two mini sheep. As a conscious practitioner of "beginner's mind", Angela has completed programs in foundation studies in Anthroposophy numerous times and is currently enrolled in Foundation Studies in Goethean Science through the Nature Institute. She helps guide the Applied Anthroposophy Course and she and her husband manage the Anthroposophical Resource Center (ARC) an initiative in Decatur, Georgia that serves as a little house in Atlanta for Anthroposophia.
Michele Mariscal

has 30 years of experience in the health and wellness field. She is a skilled facilitator in soft skills, speaker, coach and author. She is an Advanced Grief Recovery Specialist as well as a Trainer and Coach with the Institute of HeartMath. She facilitates greater heart-based living for individuals and organizations Michele is also a five-time author with her most recent publication of Growing Through Grief – The Alchemy of Healing from Loss.