Strength in Challenging Times
11/01/2022 07:00 PM - 11/15/2022 08:30 PM ET
Description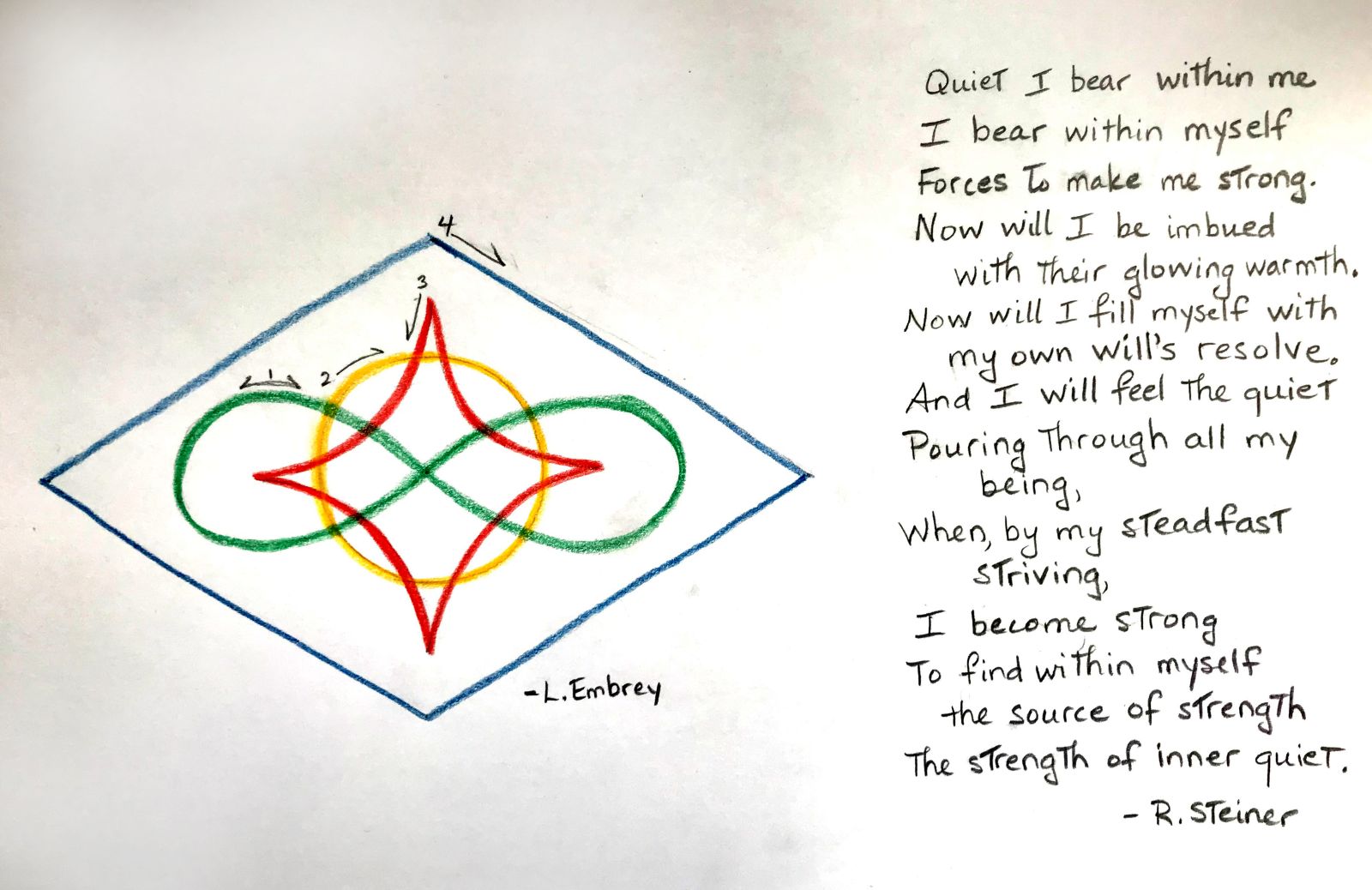 Form by Laura Embrey
Finding Strength in Challenging Times
with Laura Embrey (Form Drawing) and Debra Spitulnik (Speech Formation)
Tuesdays, November 1st, 8th, and 15th
4pm Pacific // 7pm Eastern- 90 min. via Zoom (not recorded).
This series will be interactive, experiential, and personal. In order to honor the privacy of participants, we will not be recording and distributing this event.
Tuesday, Nov 1 The Sacred Threshold
Tuesday, Nov 8 Strengthening the Ego & the Astral
Tuesday, Nov 15 Strengthening the Immune System & the Etheric
Contribution: $45*
*Option to contribute $25 or $60 depending on your financial situation
Description:
As winter draws near, we feel our attention shift inwardly. Something new is required to strengthen our capacities for what lies ahead as the world outside us gets darker and colder.

Through the strength-giving power of the arts, we will develop the capacities to deal with the challenges of this threshold moment in the year. Laura Embrey will lead us through form drawings and connect them with the healing power of verses given by Steiner. Through the art of speech formation, Debra will offer us a deeper understanding of how to work with these verses as sacred word.
Our sessions will unfold in this following format (subject to small changes)
7:00 – Greeting
7:05 – Laura's form drawing introduction
7:15 – Debra speech introduction
7:25 – Laura's 1st form
7:40 – Debra's speech
7:55 – Laura's 2nd form
8:10 – Debra's speech
8:25 – Take-aways & Verse from Debra & Laura
8:30 - Closing off
---
Session 1: The Sacred Threshold
Tuesday, November 1st

We will work with the following verses:
Quiet I bear within me,
I bear within myself
Forces to make me strong.
Now will I be imbued with their glowing warmth.
Now will I fill myself
With my own will's resolve.
And I will feel the quiet
Pouring through all my being
When by my steadfast striving
I become strong
To find within myself the source of strength
The strength of inner quiet.
-Rudolf Steiner
May my love be woven as an offering
Into the sheaths which now surround you,
Cooling your heat,
Warming your cold,
Live upwards
Borne by love,
Endowed with light.
-Rudolf Steiner
Session 2: Strengthening the Ego & the Astral
Tuesday, November 8th
We will deepen our work with Quiet I bear within me
Session 3:Strengthening the Immune System & the Etheric
Tuesday, November 15th,
We will continue to build these experiences with Quiet I bear within me and other related works/forms.
CLICK HERE TO REGISTER FOR THIS EXCITING SERIES!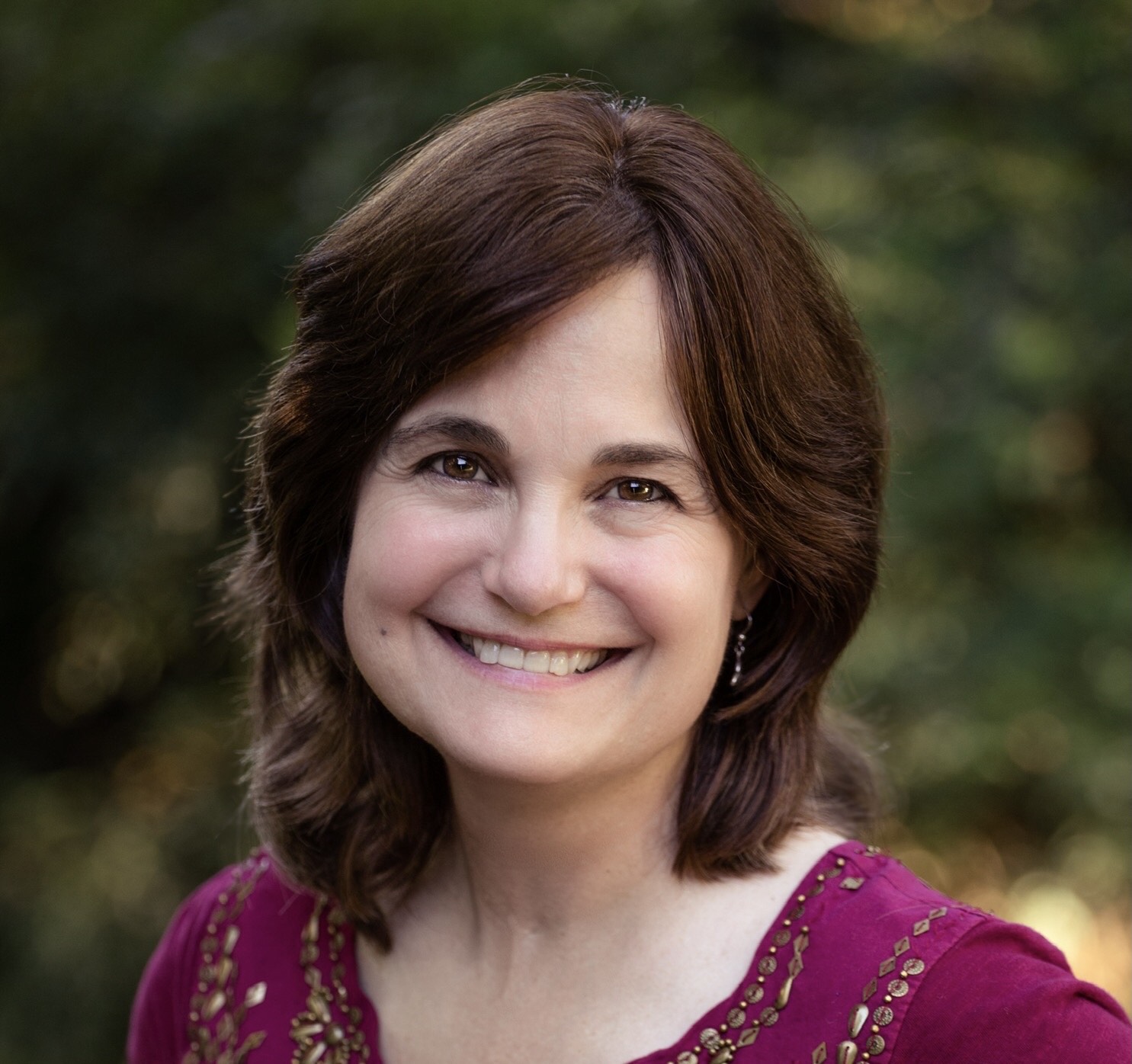 Laura Embrey
has been deeply interested in form drawing since the beginning of her career as a Waldorf teacher. Laura's fascination with the beauty, power and efficacy of the forms has only increased over time. She has been a teacher for forty years, in both public and private Waldorf schools. She has recently retired from her position as Pedagogical Chair at Camellia Waldorf School in Sacramento, California, partly in order to bring her new discoveries regarding the meaning of
and ways of working with the forms to others. For more information please go to her website at www.lauraembrey.com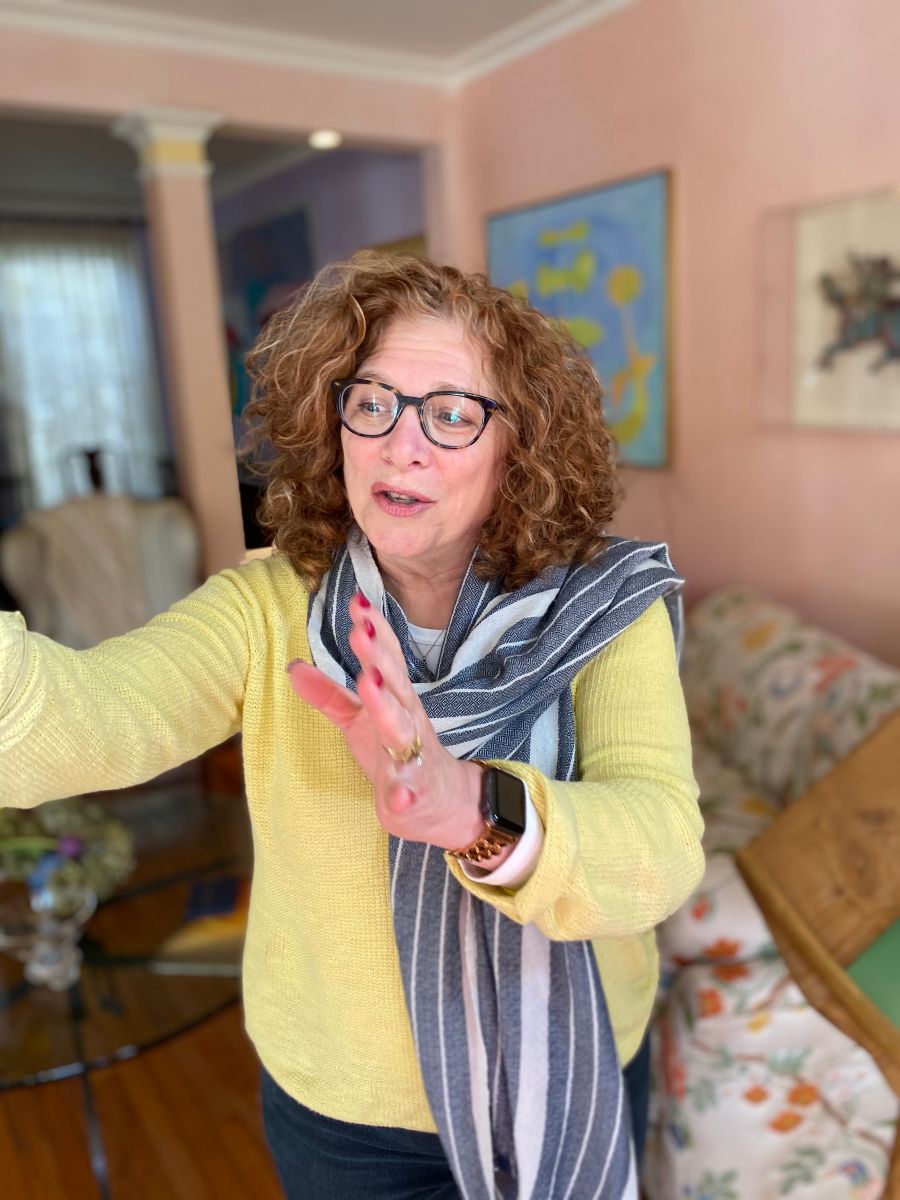 Debra Spitulnik sees speech as a healing tool for individuals and groups. She does things in threes: Three children, three classes and three grandchildren. Over 30 years she took three classes through Waldorf school, including 5-7 years teaching Creative Speech and Drama. As an adjunct professor at Antioch University, she teaches Creative Speech Formation to adults. She also leads the program in Creative Speech and Drama at the Kairos Institute: Healing Foundation, where they pursue artistic foundations in healing. She is now the Educational Lead helping to start a public Waldorf school Initiative in Baltimore city.